Installing the Purrfect Catbird Seat Hammock and Steps
Installing the Scratching Posts
Tools you'll need
Drill
Stud finder
Pencil
Tape measure
Screwdriver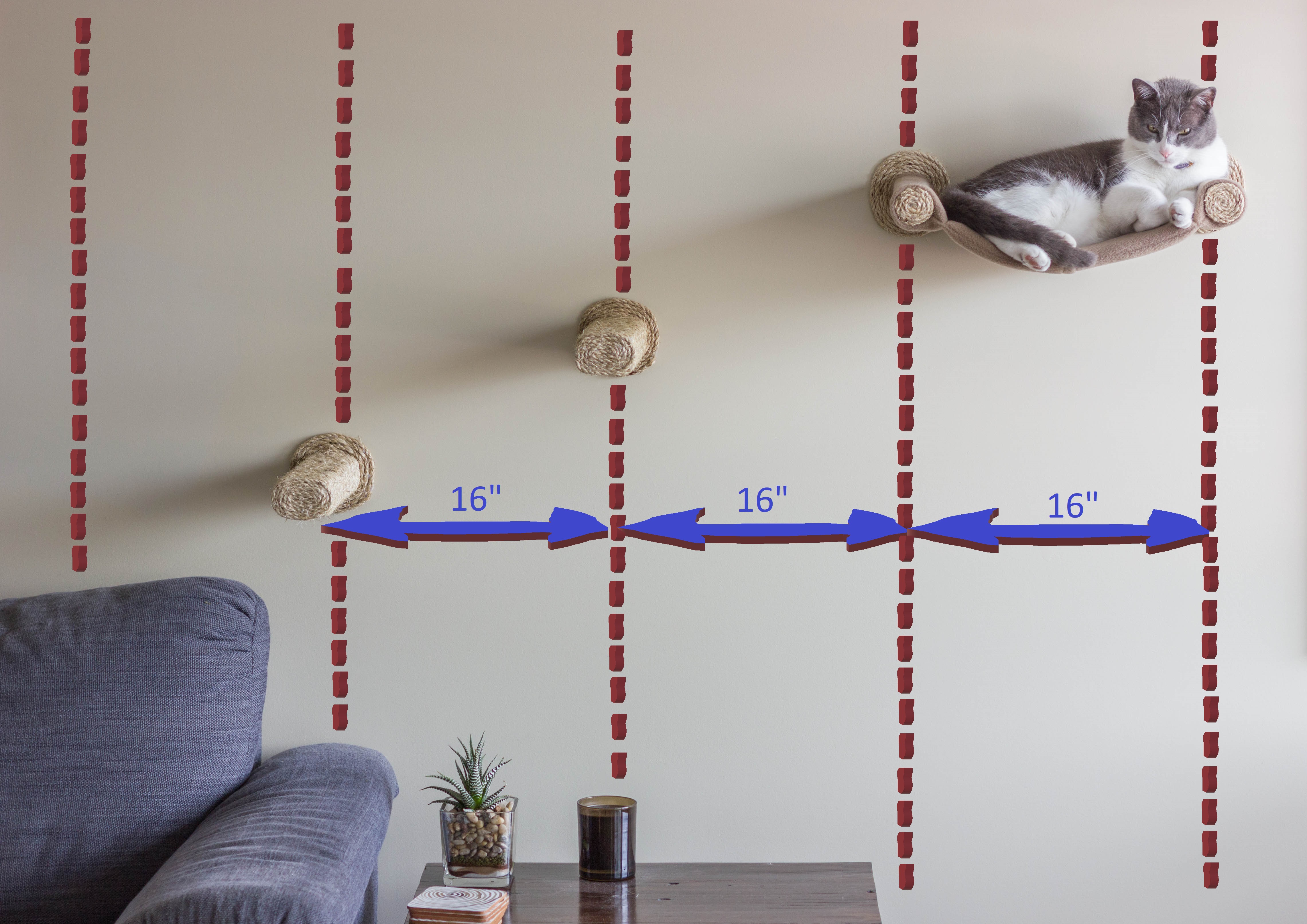 Planning your installation
In the area you would like to install your hammock and steps, mark the locations of your wall studs and check they are 16" apart.
You can decide on the height of each step and the hammock, a suggested starting point is staggering each step by 8". But it's up to you, they could be placed more than 8" different, or all be at the same height if you like.
Now you can mark the final layout of each step and hammock support.
Install hammock
Mark the position of the screw holes by pressing each hammock support against the wall, where you marked its location. Using the supplied drill bit, drill each hole. Screw the supports in with the supplied screws.
When both hammock supports are in place you can add the hammock fabric.
Concatulations!! You've installed your Purrfect Catbird Seat, your fur baby will love you for it!